---
Lee County Employee Notification
PEEHIP's Team Up for Health Wellness Program and its required activities apply to those enrolled in PEEHIP's hospital medical group #14000 plan and are: active employees and covered spouses, non-Medicare eligible retirees, and non-Medicare eligible spouses covered on retiree contracts. The activities required to be completed by May 31, 2015 in order to earn a waiver of the $50 monthly wellness premium that begins October 2015 are:
·Get a wellness screening
·Complete the health questionnaire at www.myactivehealth.com/peehip or by phone at 1-855-294-6580
·Participate in wellness coaching or disease management health coaching. This requirement is only applicable to those members who received a health coaching invitation letter. To confirm if this requirement applies, log on to www.myactivehealth.com/peehip, click the "My Wellness Rewards and My Required Activities" link, then look for a "Health Coaching" action card. If no health coaching card is present then no health coaching applies.
---
---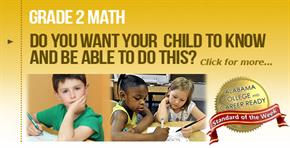 ---
Mission Statement
The Lee County School System will take a prominent role advocating a progressive education for each student in our schools. The mission of Lee County Schools is to educate every student through a comprehensive and academically challenging curriculum taught in a safe and nurturing environment. We challenge students to pursue dreams, succeed with integrity, and contribute meaningfully to a diverse society.
Vision Statement
The Lee County Board of Education has a responsibility to ensure every student learns at his/her maximum potential and to set standards and expectations for the quality of education through the establishment of graduation requirements, accreditation of local schools, and certification of professionals. The Board of Education, the administration, and the staff of Lee County Schools will continuously focus on:
· preparing students for a knowledge-based, technologically enhanced, and culturally diverse 21st century.
· supporting each student's success in a learning community.
· ensuring a partnership with families and communities to support student learning.
· communicating a vision for improving public education for ALL Lee County students.
· guaranteeing that students have an opportunity to learn the skills necessary for their future, either for jobs or further education.
· maintaining a strong partnership between the communities and the schools.
· opening pathways of communication between all groups concerned with education.
· proactively implementing continuous improvement for grades K-12.
· advocating professional development and teacher education programs.
---