All Categories
Unassigned
Select Month
January
February
March
April
May
June
July
August
September
October
November
December
Select Year
2020
2021
2022
2023
Filter
Phone:
Email:
Degrees and Certifications:
Mrs.

Lydia Sanford
Graduated from Monroe County High School in Monroeville, Alabama.

Received both a Bachelor's Degree and Master's of Science in Elementary Education at Troy State University.

Participated in Persistent Issues in American History Teacher's Institute at Auburn University.

Attended 2011 Colonial Williamsburg Teacher Institute in Williamsburg, VA

Attended 2012 Mt. Vernon Teacher Workshop

Attended 2012 National Archives Teacher Workshop in Washington, DC

Attended 2012 Gettysburg Teachers' Site Tour in Gettysburg, PA

AMSTI trained - Summer 2011

Achieved Highly Qualified Status as of 2001.

Completed Alabama Best Practices Course

Participated in Auburn University Primary Sources in Education program - 2015-2016



Experience
---
I have been teaching for 25 years. I taught 2nd grade for 4 years before moving to 5th grade. I enjoy teaching 5th graders and love working with the other 5th grade teachers to make learning fun for my students.
In the upcoming 2020-2021 school year, I am super excited to be teaching Social Studies. During this year, we will be discovering how our country was founded. This was an interesting time during our country's history. We will also be learning about explorers, different Indian tribes and civilizations, as well as, the wars fought early in our history.


Bio
---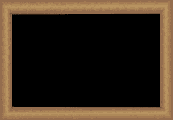 I have been married for 37 years and have 2 children - Clayton and Joshua. Both of my sons attended Smiths Station Schools from kindergarten to high school graduation. Clayton graduated from Auburn University in 2009 and is now living with his wife, Lauren, their daughter, Mackenzie, and twin daughters, Patricia and Samantha in Madison, AL. Joshua graduated from Auburn University in 2011 and has son, Aiden. Joshua and Aiden live in Smiths Station. I have lived in Smiths Station for the last 30+ years and can't think of a better community to live in!
I have been teaching in Smiths Station for 21 years. This year I am teaching fifth grade Social Studies and Science.
In my spare time, I enjoy going to the beach, spending time with my boys, my daughter-in-law and my grandchildren. I also enjoy "lazyin'" by the pool. In the fall, I enjoy watching college football.
ROLL TIDE!!!!